With every new feature we build we ask ourselves: How can we help WordPress site owners and professionals do their job better? Today, I'm proud to introduce a new feature that will make your site customization smarter and safer.
Make Changes Privately

WPCode Testing Mode allows you to make changes to your WPCode snippets, Global Header & Footer scripts, and page scripts privately while keeping the experience for your regular users seamless. You choose when and what to publish.
This completely changes the way you customize your site as you can now preview all the changes you make privately and choose when to publish them to all your users.
Add new scripts with confidence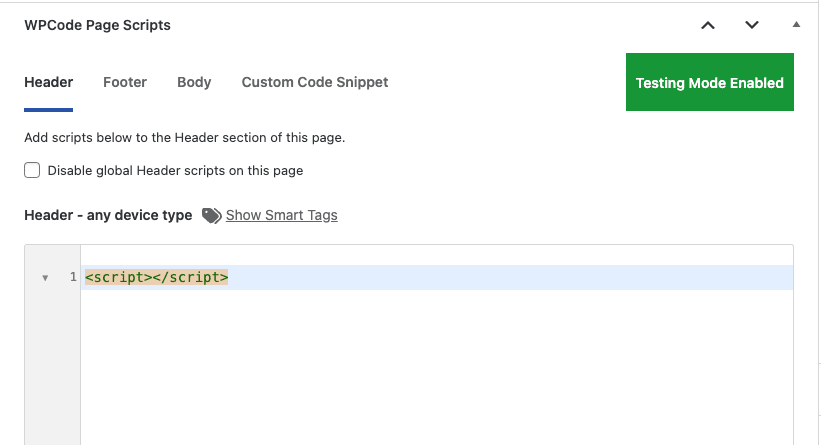 Testing mode acts as your sandbox without having to use a staging site. You can now experiment with new scripts or styles or even PHP snippets, see their effects in real-time, without risking of affecting your live site's user experience.
Streamlined Code Deployment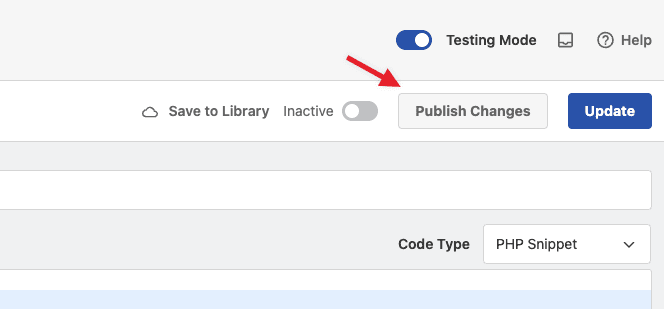 Once you have the right version of your changes you can choose to either publish all changes made in testing mode or publish individual snippets as they were updated. This gives you greater control over which changes you want to experiment further with without forcing you to publish all changes.
Each time you publish changes to your snippets a new revision is created with all the updated settings so you can also always restore your changes with ease.
Coordinate with your team or clients
When you are collaborating on site development you want to be able to show progress, get approval from stakeholders and do all that while keeping a seamless experience for your users.
Use Testing Mode to review changes with your team or clients in a controlled setting. This allows for collaborative refinement before changes are published site-wide.
A Seamless Transition from Testing to Live
Activating Testing Mode is as easy as flipping a switch. Once you're ready to go live, a comprehensive preview of all changes lets you choose if you want to publish or discard changes. This approach ensures a smooth transition from testing to live, giving you full control over the timing and scope of site updates.
Ready to Test the Waters?
The WPCode Testing Mode feature is a game-changer, designed to give you confidence and control in your site's development. It's available now, and I can't wait to see the incredible ways you'll use it to enhance your WordPress sites.
As always, if you have any questions, don't hesitate to reach out.
Yours truly,
Mircea Sandu
Lead Developer, WPCode