You asked, and we listened … and it's FINALLY here!
Today, I am excited to announce the launch of our newest feature – the Conversion Pixels Addon for WPCode.
If you ever wished there was an error-free way to add the various advertising pixels on your site while having it automatically integrate with your eCommerce platform, then you're going to love this.
Our conversion pixel addon makes it easy to add tracking pixels for popular platforms such as Facebook, Google Ads, Pinterest and TikTok.
The BEST PART is that you can easily set up conversion tracking for eCommerce events with just a few clicks, with no additional setup required. Yes, we have built-in integrations for WooCommerce and Easy Digital Downloads to help save you time.
You can choose which events to track, so you can get a better understanding of your ad performance and ultimately improve your return-on-ad-spend (ROAS).
And if you're one of our developer users, then this addon simply helps you get the task done for clients FASTER, so you can maximize your hourly rate.
To use the WPCode Conversion Pixels Addon, all you need to do is install it, just like you would with any other plugin, and activate it on your site. Once activated, you simply need to add your pixel ids and select which events to track. It's that easy!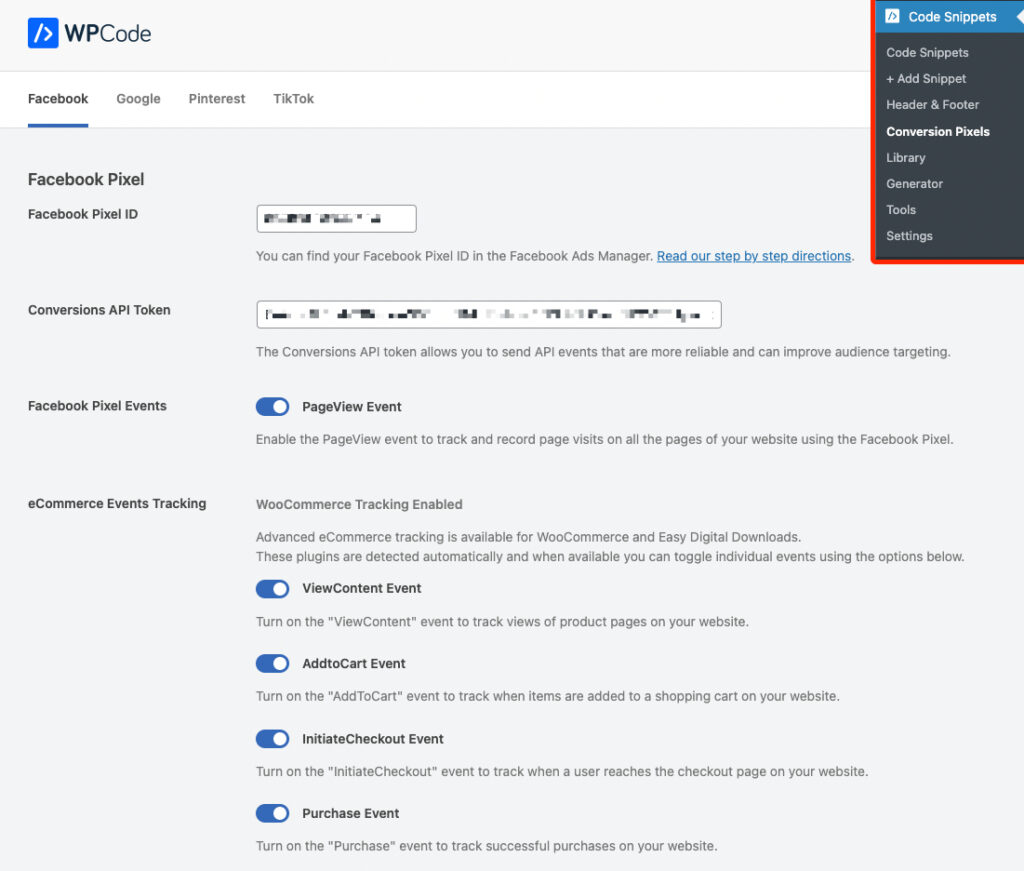 And that's not it, we also added another popular feature request in WPCode that you'll love.
Resume editing Generated Snippets
In version 2.0.7, we have added the ability to resume editing snippets that were created using the WPCode snippet generator.
This means you can now continue to customize and tweak your generated snippets using the same no-code interface, making it even more convenient to use.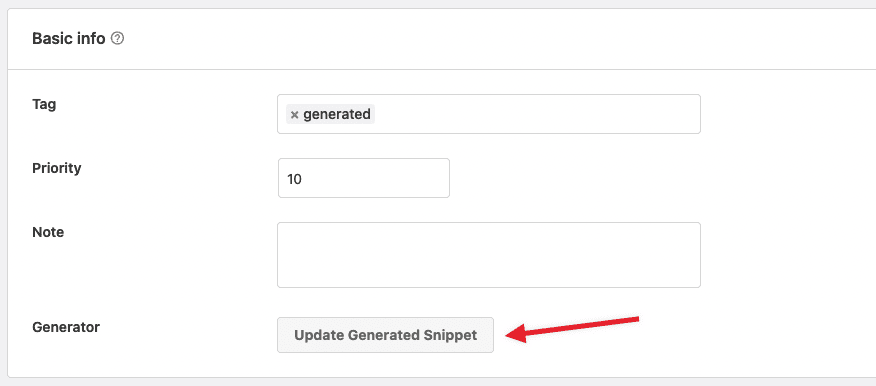 We are confident that the Conversion Pixels Addon will be a valuable addition to the WPCode plugin, and we hope you enjoy using it. As always, if you have any questions or concerns, don't hesitate to reach out to our support team.
Thank you for choosing WPCode, we are constantly working to provide our users with the best and most efficient tools to improve their workflow and these new features are a step forward in that direction.
Yours Truly,
Mircea Sandu
Lead Developer, WPCode