Today, we are excited to announce a new addition to WPCode: 1-click snippet installs.
This new feature allows you to easily install public code snippets from the WPCode library onto your WordPress site within minutes (no more copying & pasting or manual configuration).
Simply select your site that is connected to the WPCode library using our plugin and deploy the snippet you want to install. It's really that simple and it'll be a HUGE time saver!
You can try it out right away by logging in to your account on the WPCode Library and clicking the "Use Snippet" button on any public snippet page.
Please note: You will have to update the WPCode plugin to the latest version (2.0.6) in order to use the 1-click feature.

When you click on the Use Snippet button, you will see a modal to select the website that you want to add the snippet to. All you need to do is select the website and click the Green Deploy button, and that's it.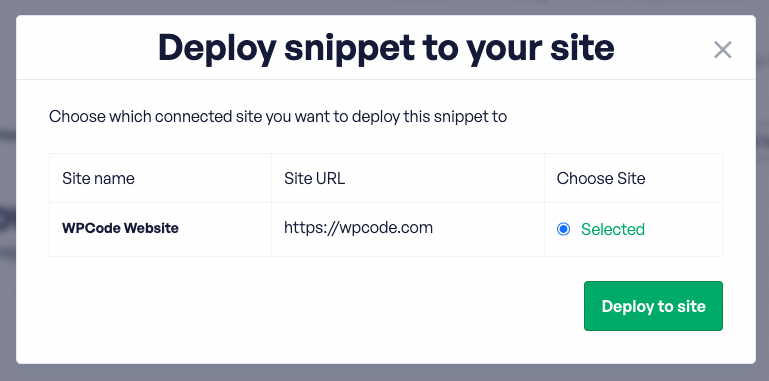 Embeddable Code Snippets for WordPress
But that's not all – we've also made it easy to embed the WPCode Library snippets on other websites.
This means that now it's easier than ever to display a code snippet in your website's blog posts and documentation articles while also making it super easy for your readers to install those snippets using WPCode directly from the embedded snippet.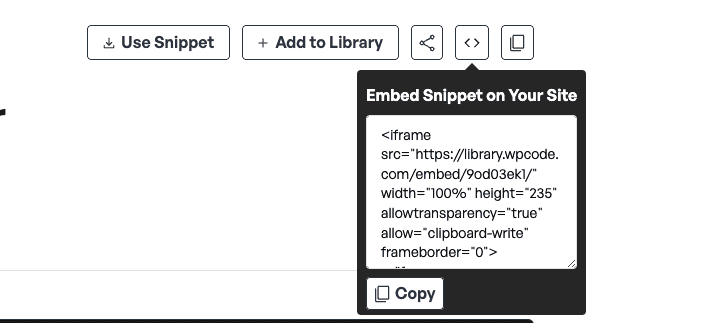 We know that having access to a wide range of code snippets can greatly improve your workflow, and these new features will make it even easier to take advantage of the resources available in the WPCode library. Give them a try and see how they can streamline your process.
We are working on many great new features to improve your websites and if you have any suggestions don't hesitate to reach out.
As always, I want to thank you for your continued support of WPCode, and we look forward to continuing serving you for years to come.
Yours Truly,
Micea Sandu
Lead Developer, WPCode